Go on, send us an email! We'd love to hear from you.
As a matter of fact, we're probably sitting at our computers right now just waiting for that -
"you've got mail" message.
Either that or we're on the porch waiting for the mailman. Let us know what you think, what you'd like, or even what you had for dinner last night. We had ham.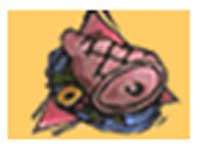 If you'd prefer to use the phone, you can also call us at 303-761-9173. We like mail better but we won't hang up on you. Oh we're kidding. We adore phone calls and would love to hear from you.